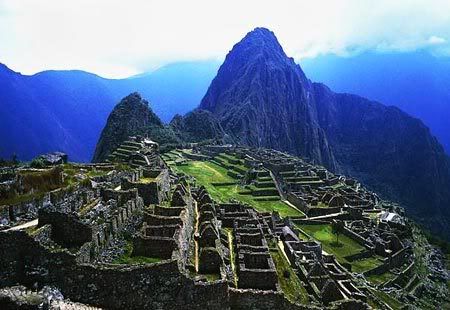 On March 5th, I'll be leaving for Peru and Bolivia for two weeks. I'm so excited! I haven't been anywhere big in a few years, so I'm long overdue.

My cousin backed out on a trip with my uncles. There was a spot open. I raised my hand without any clue how I would pay for it. Then my mother gave me enough miles for a first class ticket. Happy Valentine's Day to me!

Now I just need about $1,500 more. Let me know if you need my address to send the check!


After seeing the road to Machu Picchu, I think I'll take the train.