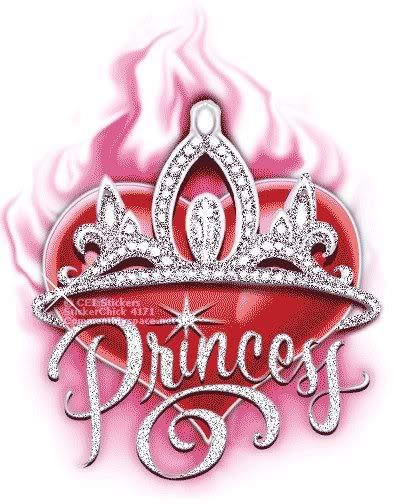 Two of my friends came to visit. I poured wine. Another friend came over. I poured more wine. Then the conversation turns to those two friends who aren't here, a lesbian couple, Erica and Stephanie. We all go to church together and are friendly, but not exceptionally close. Only Shane and I are buddies from our 20's.

Me: So what's the deal with Erica?
Shane: (Odd look with evil grin)
Me: Tell me!
Shane: You know she has a crush on you, right?
Me: (Clueless wonderment, then the light bulb goes on) No. Why would you think that?

Shane offers the following proof:

• After knowing me for three months, Erica asks me to stand beside her at her wedding.
• Erica invites me over to dinner with the two of them and forgets to invite anyone else. Then wants to go to a strip club. Stephanie proceeds to get mad. Erica says that just the two of us can go. Um, no.
• Erica calls me daily to discuss my girlfriend whom she's not sure about.
• She writes fairy tales about me:

Once upon a time there was a princess named Gwen and she had been tortured for years by an evil troll.

Every night she would spend hours dreaming of what life would be like outside the castle where she was able to ride the pretty white stallions and take in the fresh air of the countryside

One day, the troll was walking through the enchanted forest and fell into the pit of insanity and she was no more.

Now Princess Gwen had been imprisoned for so long inside the castle that she almost feared life on the outside and it took months of coaching from her maids until she had the courage to emerge.

And low and behold...what did she find when the castle door opened....but Princess Charming riding around the moat in her baby yacht with cans of bug spray and tiki torches on board to fix up the castle grounds

Princess Gwen was so enamored by Princess Charming that she laid down right there and gave herself to her. Yes..princess Gwen is fast.

Princess Charming instantly fell in love with the wit and beauty that she had only found in the fair princess.

but there was a problem....

Princess charming lived in country far, far away.

At first princess Gwen was very glad, for this was the first time in a long time that the castle was all her own, but soon she found that she wanted Princess Charming with her more and more and her visits became more and more frequent.

She sent her best page out to send a message to Princess Charming, pouring out the contents of Gwen's heart.

When the messenger arrived, he found that Princess Charming already had her chariot packed and was attaching it to her horse, Uhaul.

It would only be a few days until they would be together again.

When Princess Charming arrived, Princess Gwen had all but forgotten how good independence tasted...she was ready to taste something new.....

She prayed it would not be fish, because seafood was her least favorite.

She prayed for no crabs as well.

But alas...Princess Charming rode up in all her glory...swinging her hat in the air and gleefully exclaimin.."YeeHaw!"

They embraced...kissed and did other unmentionables and that ended the short lived freedom that Gwen once longed for.

But hopefully...they lived happily ever after

THE END


Kinda makes you all wish you were lesbians and embroiled in the constant web that is our lives, doesn't it?